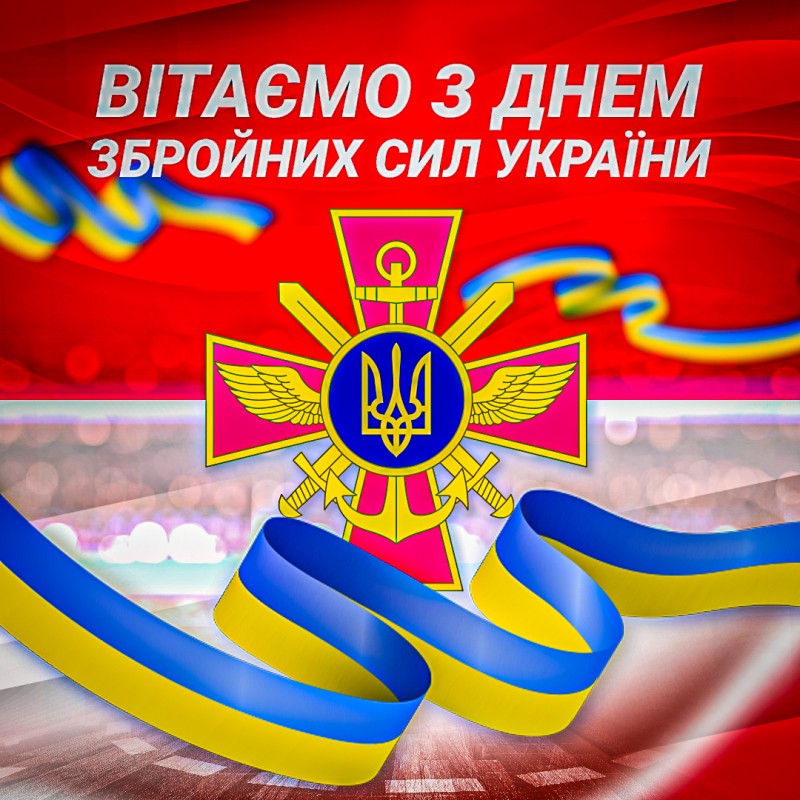 On December 6, we celebrate the holiday in honour of the Armed Forces of Ukraine. It has been celebrated since 1993, when the Cabinet of Ministers approved the relevant resolution. 

Nowadays, this holiday acquired a peculiar meaning for every person in Ukraine. There is no higher honour than to be a defender of the own country. The Armed Forces of Ukraine have demonstrated their indomitability, invincibility, power and steel character to the entire world. Every single day, our warriors fight off Russian invaders and, like real angel-guards, defend the freedom and independence of our country.

With great respect, BC "Prometey" congratulates military personnel of Ukraine on their holiday. From the bottom of our hearts, we wish great strength and unbreakable faith, bold ideas and good hopes, confident plans and unavoidable luck, unquenchable optimism and excellent accomplishing of all assigned tasks.

We are grateful for your courageous service, proud of you and together we are getting the victory closer!

Glory to Ukraine!